How Long Does It Take To Become a Yoga Instructor?
A certified yoga instructor can start their yoga classes online or offline. If you're considering becoming a yoga teacher, you may wonder how long it takes to get certified.
Yoga training takes weeks to months, but as yoga students, instructors may take months or years before they're ready to teach. It takes three months to a year for The Yoga School or College to meet Yoga Alliance standards.
It usually takes three to five months to complete a 200-hour course; completing the 500-hour course level can take up to a year.
Again, it depends on your commitment to education and how fast you want training. Even so, education still follows the same distribution model.
Now, you've got your answer.
Throughout this article, I'll cover all the details you need to know about becoming a yoga instructor, such as yoga teacher training programs, certification programs, and cost.
Grab a coffee and sit down as you read.
How To Become a Certified Yoga Instructor
If you have the proper yoga certification, you can have a gratifying career as a certified yoga instructor.
In addition, you must join a registered yoga school or a yoga teacher training program to become a registered yoga teacher.
However, How do you become a successful yoga instructor?
Let's find out!
Choose a Yoga Teacher Training Program
First, you need to enroll in a yoga instructor training program to become an instructor. Second, a yoga teacher training program should include one or two types. Third, study and practice a style you love during your teacher training.
If a yoga school says that you will practice 6 or 7 styles, they are just trying to get as many people to join. Therefore, you must focus on your training program to have a solid knowledge base.
Before booking, clarify the yoga school's dominant style with them on their website. Trying to break down multiple styles of yoga in 200 hours is challenging enough.
I recommend you join our Flow States's free master classes to build a yoga business aligned with your lifestyle goals.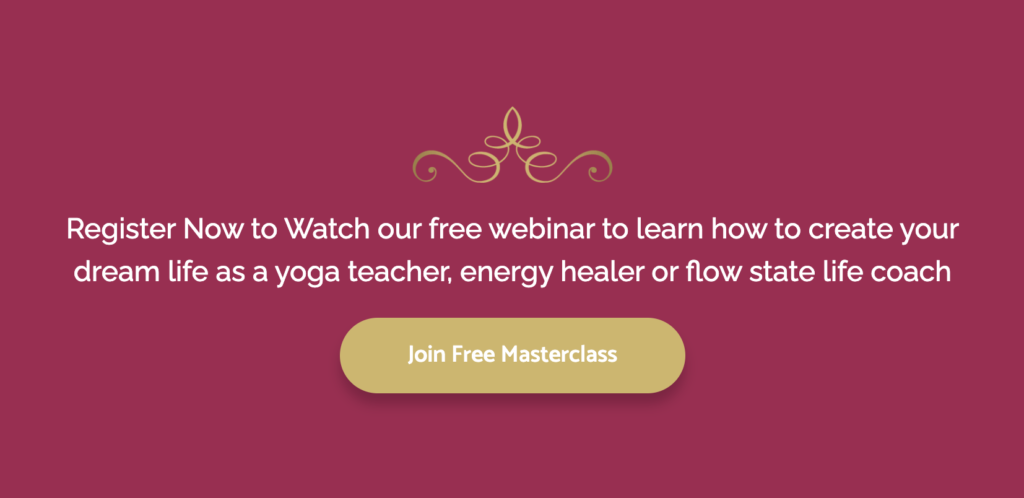 They provide three types of yoga teacher training program, which includes 200 hours, 300 hours, and 500 hours training program.
Choose a Style of Yoga
There are several different types of yoga, so choosing the right one can take time and effort. Although most types of yoga follow a similar set of postures (called asanas), the experience can differ significantly between styles.
You can begin to practice yoga by reading this quick guide, which outlines the top styles and their key features.
The eight most popular yoga styles are Hatha yoga, Ashtanga yoga, Kundalini yoga, Hot yoga, Iyengar yoga, Power yoga, Restorative yoga, and Vinyasa yoga.
Hatha Yoga
Hatha yoga is a general term for all yoga styles. Asanas (yoga postures) and Pranayama (breathing exercises) are part of this ancient system that helps you calm your mind and body so you can meditate more effectively.
Ashtanga Yoga
When you practice ashtanga yoga, you'll be breathing as you go through one or more ashtanga poses. Asanas follow the same sequence in this yoga style and are usually very fast, intense, and physical.
Kundalini Yoga
Kundalini yoga connects body, mind, and spirit through physical activity. It's more contemplative, reflective, and individual.
In this style, asanas and breathing exercises balance the chakras, which run from the base of the spine to the top of the head. Chakras release energy that makes you more aware, full, and well.
Hot Yoga
This yoga style uses heat to help the body quickly get into the heart of the exercise, preventing strains and injuries. Heat and humidity cause sweating, which aids in detoxifying the body and activating metabolism.
Hair and skin become glowing, and cellulite gets less. There are many benefits to this form of exercise, including fat burning and weight loss, as well as relief from musculoskeletal pain.
Iyengar Yoga
Iyengar yoga focuses intensely on each pose's subtleties. For example, in a typical Iyengar class, postures are held much longer than in other styles of yoga to pay more attention to precise musculoskeletal alignment within each asana.
Another characteristic of Iyengar is the use of props, such as blocks, belts, sticks, chairs, and blankets, which are used to address injuries or structural imbalances and teach the student how to move correctly.
Power Yoga
Power yoga is a vinyasa style of yoga that is intense. In the beginning, it had a lot in common with Astanga and was an attempt to make Astanga more accessible to westerners. Unlike other forms of yoga, it isn't a set series of poses but allows the instructor to teach what he wants.
Restorative Yoga
Yoga blocks, straps, blankets, and bolsters are some of the aids used in restorative yoga to help the physical body release tensions accumulated during everyday life. Everyone can benefit from it, offering freedom and peace of mind.
Vinyasa Yoga
The Viniyoga method of yoga is modified to meet the individual's needs and to assist in healing, enhancing flexibility, and increasing strength. In this style, you can also practice Pranayama, meditation, contemplation, study, and other classical elements, but breath and movement are the focus.
Yoga Levels of Certification
Two basic levels of yoga teacher certification are recognized by the Yoga Alliance: 200-hour and 500-hour.
Once you have completed the 200-hour yoga certification course, you can determine which level of certification you would like.
It's common for teachers to complete the 500-hour training almost immediately after getting their 200-hour certification, even if it can help them get a job at a yoga studio or start their own.
Toward the end of the training, ask yourself if you're ready to teach a yoga class. While you're prepared to start, you should save up the 500 hours for later.
Practice Makes Experts
To become a certified yoga teacher, you should have some basic knowledge and yoga experience.
Yoga teacher training presumes that you are already familiar with basic asanas and body awareness, no matter where you practice yoga.
It will be confusing, ineffective, and possibly harmful when you've never stepped on a mat.
To become a yoga expert, you should consider yoga practice more after obtaining a certificate. Your training will help you improve your yoga teaching skills.

Read: How To Become A Yoga Teacher: A Complete Guide
How Can I Find a Job as a Yoga Instructor?
Many yoga instructors are self-employed or work for other companies.
You can offer yoga instruction at health clubs, spas, bodywork studios, complementary medicine practices, religious institutions, and community organizations.
Alternatively, you can instruct residents, patients, students, and employees at nursing homes, hospitals, schools, and businesses.
To reach a broad client audience, you should also market yourself.
Get your name out in your community by handing out flyers, building a website, contacting local media, and offering free workshops. Having a social media presence can help you get yoga students.
Conclusion
Now you know how long it takes to become a yoga teacher and how you can become one.
However, if you are still unsure where to begin, I recommend Flow State Yoga Institute's Join Free Masterclass because our certified yoga teachers will help you decide which style to choose and also help you master it.