Do You Have To Be Certified To Teach Yoga?
Having practiced Yoga for some time, you are now considering becoming a yoga teacher.
One of the questions you may have is whether or not you need to be certified to teach Yoga.
It is relevant to ask this question because most professions require certifications to demonstrate proficiency in the field. However, the situation is somewhat different regarding becoming a yoga teacher.
So, the question remains: Do you have to be certified to teach yoga?
Legally, there are no official qualifications or certifications for teaching Yoga. However, practically, it is essential to have a certificate to teach Yoga safely and effectively.
A good certification program will help you develop the necessary knowledge and skills to deal with clients with specific health issues, such as injuries. Furthermore, a certification will enhance your credibility as a teacher and help you to build trust with your students.
Now you've got your answer. Keep reading to learn more about teaching yoga without certifications or without registering with the Yoga Alliance. Also, I'll discuss the best ways to teach Yoga without a Yoga teaching certification.
Can You Teach Yoga Without Certification?
Yes, you can teach Yoga without a certificate if you have sufficient personal experience and knowledge. However, if you wish to teach at a studio or a gym, you will likely be asked for proof of your expertise.
Teaching yoga is a huge responsibility. As a yoga teacher, you're also responsible for the health and safety of everyone who walks into your class. You have the essential traits of reliability, dedication, good communication skills, and excellent yoga knowledge.
Without being qualified, how would you know how to treat clients with specific health issues like herniated discs, pregnancy, and scoliosis?
As mentioned previously, a good training program should teach you how to deal with these situations and provide you with the necessary knowledge about anatomy, physiology, and posture alignment. It should also help you develop the skills to customize classes for different levels and needs, create sequencing, teach safe adjustments, and much more.
Additionally, Certification is considered a bridge to trust because it can control and limit the person that owns it.
If you're thinking of being a certified Yoga instructor, there are typically three levels of certification:
RYT-200 yoga teacher certification
RYT-300 yoga teacher certification
RYT-500 yoga teacher certification
RYT stands for "registered yoga teacher." The RYT-200 represents 200 hours and costs between $ 999 and $4,000. The RYT-300 is a 300-hour program that costs between $1,000 and $7,000. And the RYT-500 typically represents 500 hours and costs in the range of $1,500 to $5,000.
So research carefully and pick a yoga instructor certification program suitable for your teaching style. Consider the length, cost, and teaching methods of each program. Additionally, research the Yoga school or institution and look for reviews from past Yoga students.
Looking for the best and most reputable online yoga teacher training Institute? If so, I highly recommend visiting our Flow State Yoga Institute. Accredited by Yoga Alliance, we offer three certification options- YTT200, YTT300, and YTT500.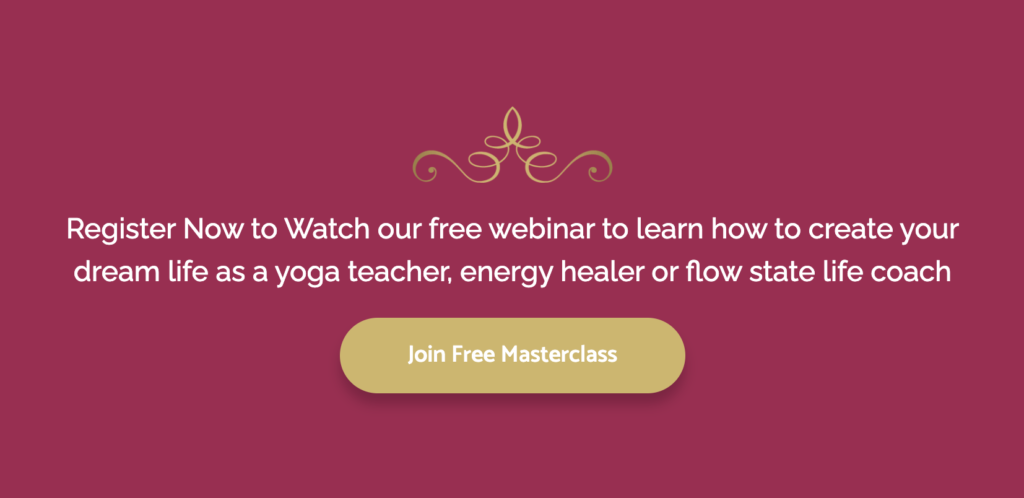 Reasons to Teach Yoga Without Certification
Here are the main reasons why someone may choose to teach yoga without certifications:
Lack of funds to pay for a yoga teacher training course.
Lack of time to study for 2-5 months to become a yoga teacher.
Sufficient experience that a yoga teacher certification does not offer any advantages.
Confidence and self-sufficiency in teaching yoga without certifications
To determine if teaching yoga is the right calling for them before becoming a certified yoga teacher.
Usually, you don't have to be an expert in the field before you start teaching. If you have unique teaching skills, teaching based on experience is valid, especially in an industry like yoga, where certifications are not required. So, don't worry if you can't afford or have the time to get a certification.
Disadvantages of Teaching Yoga Without Certification
As you can see, teaching Yoga without certification is possible. However, it comes with some disadvantages.
The most significant disadvantage of teaching Yoga without certification is that you have limited value in the job, as most studios will not accept you. Yoga studios require certified teachers; a certificate can even give you an edge over other applicants.
Additionally, finding students and establishing yourself as a reliable teacher might be more challenging if you don't have proof of your expertise. Clients may doubt your abilities and the quality of your classes and look elsewhere for certified teachers.
You may lack the necessary skills and knowledge to teach a safe class, mainly if your types include more experienced students or those with specific health conditions. And you may not be able to compete with certified Yoga teachers with more knowledge and experience. Also, you may lose credibility if Yoga students don't take you seriously.
Finally, if you don't have a certification, it may be harder for you to get insurance. Most yoga schools and studios require Yoga instructors to have liability insurance as part of the hiring process.
But the disadvantages of not having yoga teaching certifications are limited if you're a yoga entrepreneur who wants to work for yourself.
Best Ways To Teach Yoga Without Certification
You will need to work harder and smarter to teach yoga without certification and become part of the Yoga Alliance.
You have fewer opportunities than certified and registered yoga teachers. That means you have to create your opportunities.
Below are a few ways to successfully teach Yoga without certification:
Be Your Own Boss
You don't have to rely on a studio to teach yoga. Become a freelancer Yoga teacher and start teaching offline Yoga classes or even online. You can offer one-on-one instruction to clients in their homes, at the park, or anywhere they choose. You can also start your yoga studio in your home or provide yoga classes in a spare room.
Online classes allow you to teach yoga without certification on a global scale. You can create your virtual studio, offer classes on platforms like Zoom or teach in other people's studios. You can also sell yoga courses.
Make sure you'll need to market your services, build relationships and manage your schedule to make a successful Yoga teacher training career. By doing so, you are your own boss and can develop your classes as you like.
Build Your Brand
You can also build your unique brand as an expert without Yoga certifications. The best way to stand out from the crowd as a yoga teacher is to have a professional website that showcases your knowledge and experience. You need to make sure that it conveys a message of trust and reliability.
Establish yourself as an expert in the field by adding value to the community: participate in forums, write blog posts, and start your own YouTube channel. Take advantage of social media platforms to let people know about your services.
Make sure your Yoga classes are based on evidence-based teaching techniques, as this will help you gain credibility. You can also attend workshops and classes to improve your Yoga technique without certification.
Always Keep Learning
Don't stop learning about yoga and how to teach it. It can help you stay informed about the latest trends and techniques in the industry so that you'll always be up-to-date.
Reading books, attending webinars, listening to podcasts, and joining online courses can help you enhance your teaching skills without Yoga certification.
Explore yoga philosophy, yoga asanas, and different learning styles. It is not necessary to attend a YTT to learn all of these. You can also practice various types of yoga from other Yoga instructors.
Connect With Other Yoga Teachers or Practitioners
Finally, connecting with other yoga teachers or practitioners who can support you and give you some advice is essential. Networking will help you develop a more effective teaching style and even referrals.
Final Words
So, is it necessary to be certified to teach yoga? The ultimate answer is, No. Yoga teacher certification is not required, but it is advisable.
Being a certified yoga teacher has career opportunities and development advantages. The Yoga certification enhances credibility, shows commitment to specific industry standards, and increases job opportunities such as promotions, raises, and clientele.
However, if you cannot get certified, many options are available to teach yoga without certification.
You can hold your yoga classes and students if you have the passion, skills, and knowledge. All it takes is a bit of planning and the right marketing strategies.
Always keep learning, establish yourself as an expert, and connect with other Yoga teachers or practitioners to make your yoga teaching business successful.
Good luck in your journey of becoming a Yoga teacher. Namaste!