How Much Is Yoga Teacher Training?
Yoga is an ancient practice with many benefits, such as increased flexibility, strength, stress relief, concentration, and reduced arthritis pain.
People have become more interested in taking yoga classes in recent years. According to yoga statistics, approximately 300 million people practice yoga regularly worldwide.
And about 36 million of them are Americans. Over 50% of yoga practitioners in the United States have increased in the last five years.
With the growing popularity of yoga, the demand for yoga teachers is also rising. If you're interested in becoming a yoga teacher, you may wonder how much it will cost to get certified.
So, the question is, how much does yoga teacher training cost? The cost of Yoga teacher training can vary widely depending on several factors, such as the location, the yoga teacher, course length, and the type of certification you choose. The average cost of a yoga teacher training course starts at $1,000 and goes up to $7,000.
That's a quick answer to the question.
Keep reading to get more in-depth information about the costs of various yoga certification courses.
Also, I'll cover additional factors that can influence the cost of your yoga teacher training and provide tips on choosing the best program.
How Much Does A Yoga Teacher Training Program Cost?
As mentioned in the introduction, the cost of teacher training can vary significantly depending on what type of certification you pursue.
This section will discuss the different types of yoga teacher training certifications and their costs.
Specialized Yoga Certification
Specialized Yoga Certification programs are short-term training programs that focus on a specific style of yoga. These include Ashtanga yoga, Hatha yoga, Yin yoga, Vinyasa yoga, Tantra yoga, Nidra yoga, and yoga for kids.
These courses usually last between two and four weeks and cost less than $1,000, depending on all other factors, such as the yoga instructor and location.
These classes may or may not lead to teaching certification, but they are a great way to deepen your understanding of yoga. They provide a well-rounded education in specialized aspects of yoga.
Also, they are an affordable way to learn more about yoga if you are not interested in becoming a full-blown teacher's certification.
200-Hour Yoga Teacher Certification
A 200-hour yoga certification is the most common type of certification. It is a good starting point for those who want to become yoga teachers or deepen their practice.
In addition, it's the minimum requirement to become eligible for RYT 200 (Registered Yoga Teacher 200) registration with the yoga alliance.
These courses typically last between four and six weeks and cost between $1,000 and $4,000, depending on the location and the instructor's training. However, some 200-hour yoga courses are available for less than $1,000.
So, if you're looking for a full-fledged teaching certification course without spending too much money, a 200-hour certification may be your best option.
300-Hour Yoga Teacher Certification
A 300-hour yoga certification is for those who want to take their yoga teaching skills to the next level. It is also a prerequisite for RYT (Registered Yoga Teacher) 500 registration with the yoga alliance.
These 300-hour yoga training classes teach a more advanced study of yoga history, yoga philosophy, and yoga practice than the RYS 200-hour level.
These yoga teacher training courses usually cost between $1,000-$2,000 at the low end and can go up to $7,000 at premium locations with world-class teachers. To complete a 300-hour certification, you need six to eight weeks.
If you're looking for an in-depth training course that will prepare you for a career in yoga teaching, a 300-hour yoga training program is the best choice.
Read More: How To Become A Yoga Teacher: A Complete Guide
500-Hour Yoga Teacher Certification
A 500-hour certification is the highest level of yoga certification. It's for experienced yogis who want to become master instructors.
In a 500-hour training course, yoga practitioners receive the most comprehensive and in-depth instruction in the different types and forms of yoga.
Once you complete the course, you'll likely be able to find some of the highest-paying jobs for first-time instructors. The cost of these courses typically starts from $1,500 to $2,000.
The average price for a 500-hour training course is around $5,000, though more premium courses may cost even more. A 500-hour yoga teacher certification takes as little as four to eight weeks.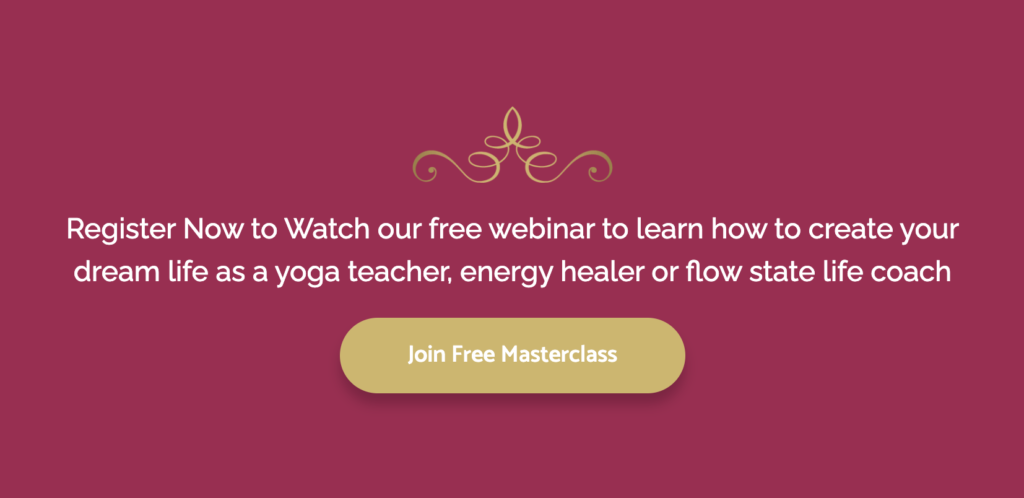 Additional Factors That Affect the Cost of Yoga Teacher Training
In the above section, we saw that the type of certification course you take is the most significant factor in how much it will cost.
But other factors can influence the cost of the same training course. Let's take a look at some of these other factors:
The Location Of The Training Course
The location of the training course is another significant factor affecting the cost. Some parts of the world are more expensive than others.
For example, classes held in major metropolitan areas will often cost more than those held in smaller cities or rural areas. That's because the operating costs (e.g., rent, utilities) are higher in metropolitan areas.
Additionally, some countries, like Costa Rica, Bali, and the United States, are known for offering yoga certification courses at premium prices. While you may find more affordable options in these countries, you will probably have to spend some time finding them.
In most cases, the instructors who offer the cheaper courses will likely be less experienced or credentialed.
In contrast, countries like India and Thailand are known for providing the best yoga teacher training courses at the best prices. For example, if you study in India, you'll find plenty of training options with experienced teachers at low prices.
The Instructor's Experience And Credentials
You may pay more to train with a highly experienced teacher with credentials and years of experience teaching and practicing yoga.
That's because experienced yoga instructors can offer more value to their students. They share more knowledge, insights, and techniques with their students. They ensure that their students benefit from the course and get the most out of it.
The Reputation Of The School
The school's reputation is another factor that can affect the cost of your yoga teacher training course. You can expect to pay more for the classes if the school has a good reputation.
That's because schools with good reputations have the best and most experienced instructors.
Their goal is to give their students the best possible experience and education in practicing yoga. They also tend to offer the best facilities, amenities, and resources.
Yoga Alliance Registration
Some yoga schools are registered with Yoga Alliance, while others are not. Yoga Alliance is the leading accreditation body for yoga teachers and schools in the United States.
Yoga Alliance-certified schools are a good choice for students seeking to become yoga teachers because they set standards and oversee some of the most reputable yoga teacher training programs. And in some cases, it may make it easier for you to get insurance or other benefits.
So, if you're considering a school registered with Yoga Alliance, you can expect to pay more for the course.
Added Amenities
Finally, some training courses offer much more than just yoga training. Many premium yoga teacher training programs include gourmet meals and other accommodations such as room, board, and transportation.
Be prepared to pay more for your Yoga training course if these amenities are important to you.
If you're looking for a less expensive alternative, you might be able to find a good yoga teacher training program closer to home or even online.
How To Choose The Best Yoga Teacher Training Program
Of course, the cost of Yoga teacher training is not the only factor to consider when choosing a program. You'll also want to consider the length of the program, the teaching style, and the curriculum.
Nowadays, there are various yoga teacher trainings available. Therefore, you must research before choosing a program. These are some things to consider when selecting a Yoga teacher training program.
First, consider the experience and reputation of the school or institute. How long has the institute been in operation? Does Yoga Alliance accredit it? What is the teaching style?
Second, look at the curriculum. What type of Yoga will you be learning? Is the course comprehensive, or does it focus on one particular Yoga style?
Third, consider the length of the program. Some programs range from two weeks to four months. Choose a yoga teacher training course that fits your schedule and lifestyle.
Fourth, consider the location of the program. If you want to study in a specific country or city, make sure the program you choose offers that option.
Finally, consider the cost of the program. Yoga teacher training programs range in price depending on the length of the program, the location, and the amenities included. Choose a program that fits your budget.
Is It Possible To Get Yoga Certification Online?
Yes, you can get a yoga teaching certification online. A lot of people do it every day. Make sure you have a working device, a stable internet connection, and a safe space for yoga before you do online yoga teacher training.
Getting certified online is often much cheaper than taking an in-person course. That's because you don't have to pay for travel, accommodation, and other associated costs.
However, you won't get the same experience as if you took an in-person course. An online yoga training program may be a good option if your goal is to get certified.
As you might expect, many different online teacher training programs are available. Make sure you do your research before enrolling in any online training program.
Choose an online yoga teacher training program recognized by Yoga Alliance or another credible organization. Also, you should check out the instructor's credentials, experience, and testimonials.
Check out the best and most reputable online yoga teacher training Institute- The Flow State Yoga Institute.
A Brief Overview of Flow State Yoga Institute

Flow State Yoga is an online yoga teacher training institute accredited by Yoga Alliance. We offer three certification options- YTT200, YTT300, and YTT500. The institute teaches an advanced, well-rounded foundation of yoga over four to eight weeks.
Best of all, you can study at your own pace and convenience since the institute offers prerecorded materials for lectures, classes, and meditations.
You can interact with the yoga instructors and other students in live sessions. You'll also have access to a private online community where you can interact with others.
Our primary focus is to teach Yoga in the context of developing your unique teaching yoga style and practice.
What Is The Average Cost of A Yoga Teacher Training Course?
The average cost of a 200-hour yoga teacher training course starts at around $400 and can go higher.
Although there is no free online yoga teacher training, there are some affordable options, most of which offer various payment plan options without additional tuition costs.
Conclusion
As you can see above, I've answered your question about 'how much is yoga teacher training' in detail.
Although yoga teacher training programs can be pricey, there are also some lower-cost options.
You can find a training program that meets your needs and budget, whether you're looking for a premium-level 500-hour course or an inexpensive online course.
If you're looking for an excellent online yoga teacher training program, I highly recommend Flow State Yoga Institute.
Approved by the Yoga Alliance, we offer all kinds of certifications that are very comprehensive and well worth the investment.
So what are you waiting for? Join our Free Masterclass today!