Children Are The Future Mission/Vision:
The Dalai Lama once said,
"If every 8 year old would learn meditation we will eliminate violence from the world within one generation."
This is one of the motivating forces behind the Children are the Future Campaign.
The vision is clear and we have a very powerful plan and team in place.
The plan is to initiate a 3 year research project with Dr Khalsa and his chosen colleagues both from Harvard and other research universities as well as non profit partners who will administer the teaching of yoga and meditation to the school children, starting with a series of 13 schools in inner city Maryland.
We have a plan to procure the necessary research, that can eventually become a national initiative, through our partnerships, PR and media outreach and campaign, encouraging and urging all school administrators to create space for the teaching of yoga and meditation for children in all schools in USA.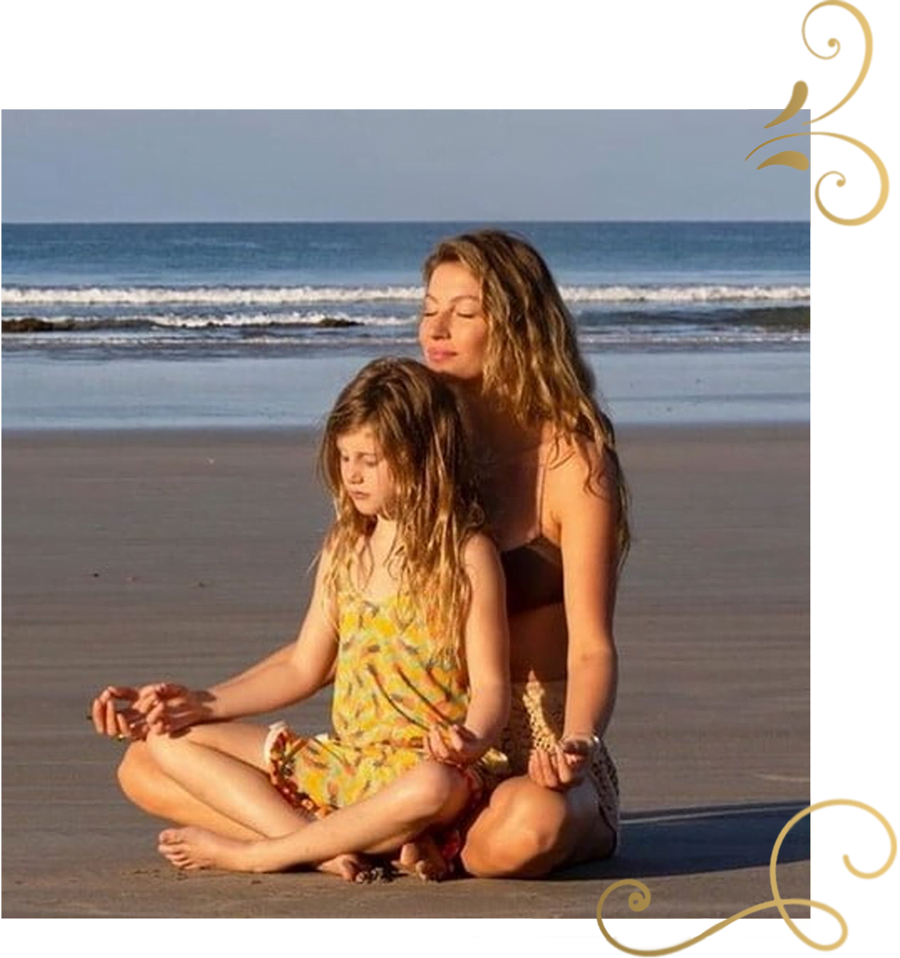 Yoga and meditation improves every aspect of human life. Children can develop a deeper capacity for compassion, resilience, emotional & mental health and self awareness through these practices, thus making a better world for all as a result of this effort.
How did this all get started?
I grew up in foster homes, raised by the state since my mother and father were both addicted to drugs,  and my mother was also a violent alcoholic and suffered from schizophrenia. Experiencing and witnessing first hand the destructive forces of mental illness, drug and alcohol addiction, physical and emotional abuse and violence and the effects all of these can have upon the psyche of children was devastating and enlightening at the same time.
I grew up with tremendous trauma I had to over come, feelings of neglect, abandonment, fears, feelings of unworthiness, and later attracting devastating experiences such as rape and abuse, as a result of my own tendencies toward alcohol and propensity to numbing my turmoil with various substances lead me to a path of self destruction during the most turbulent times growing up.
When I finally found my spiritual path, in college and my early 20s, I discovered a community of healing love and support I had never known existed. I experienced true inner peace and healing for the first time in my life and immediately felt dedicated to sharing this healing medicine with others.
As a new yoga teacher in 2005, I felt drawn to share meditation and yoga with anyone who may listen, starting with private school children and their families in the local hospitals, schools and gyms.
In 2006 I created one of the first channels on YouTube and started the First even online yoga challenge, which catalyzed a global trend that continued for over a decade and spread yoga globally to rapid become a household practice accepted in mainstream society. In 2008 I produced my first DVD series, a family yoga program for children, partners and adults to all practice and heal together.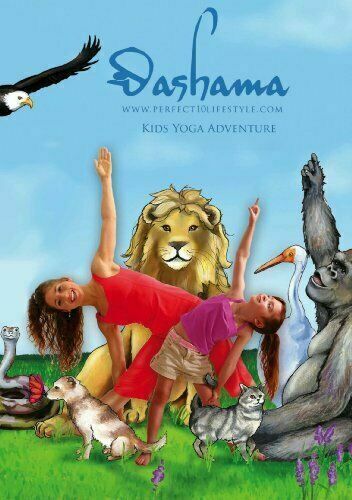 I was blessed to have my DVDs picked up for distribution into Target, Walmart & other retailers online in 2009/2010 and for that time I had the top selling Kids Yoga DVDs on the market.
In 2015 I shared a photo on Facebook I found of 1 million children coming together To meditate for world peace at an event in Thailand. I was blown away by the response as that image went viral reaching over 12 million people and being shared over 69,000 times.
My video editor also found some footage from that event in Thailand, and created a lovely video showing the million children with a nice rendition Of the song "I believe the children are the future" that had been made popular By Whitney Houston and was being sung by a 5 year old girl from an America's Got Talent video we found on Youtube. This video also was widely popular and was shared thousands of times and reached over a half a million views on facebook, further showing the interest and support for this important and timely idea.
In 2014 I was introduced to Dr Sat Bir Khalsa and was invited to be a speaker on some of his expert panels talking about the power of yoga and meditation as medicine for healing, from his experience with yoga and meditation research for over 20 years at Harvard medical.
Our working relationship deepened when I was invited to be involved in a research initiative at Warwick University, one of the top business research colleges in the world, based in UK. Knowing the depth and experience that Dr Khalsa had, naturally I invited him to be involved and we were both flow to UK for a week to explore the research project to show how yoga and mediation practices help people in the corporate setting access flow state for greater health, well-being, creativity, productivity and profitability.
At that time, Dr Khalsa mentioned, he was coming close to the end of his career, approaching age 70 and would love to make his last research project about the children in schools in USA in the effort to catalyze a wave of adoption for all children to be required and afforded the opportunity to learn yoga and meditation in schools. We both agreed that if the schools in USA would make this a requirement for our children, then the rest of the world will follow suit.
Now, after the global lockdowns from COVID pandemic, statistics show that mental illness, domestic violence, suicide rates and a multitude of other dangerous side effects have resulted across the board in USA and world wide.
Those most affected are the children and especially those in low income communities.
As schools begin to open back up, we are presented with an opportunity to be a part of the change that can either result in a better future or a generation raised with trauma and fear.
We are optimistic if we act now, we can reverse the effects, as trauma and mental illness set in more deeply the longer they are left unaddressed.
It is our responsibility to take a stand for the children and do what we can to remedy this before its too late.
This won't add extra cost to the school funding budget, as we can even offer the training and education directly to the school teachers, partners and administrators directly, so the teaching can become a natural part of the daily curriculum.
As the children learn to understand the nature of their own minds, emotions and how to work with the breath, their thoughts and master their inner realms, this will also result in higher test schools and greater learning for all the children as well, thus raising the standards of USA as a world power, where previously we have fallen short on the global level for our children's learning in comparison to other school systems internationally.
The initial cost for the 3 year research will be possible or as low as $2 million. 
We can get started for as little as $100,000 immediately and raise the remaining Funding over the course of the 3 year period.
As we raise more funds, we can expand the research across the country and To numerous other school districts, offering an even wider and more diverse Sample population for the findings. 
Furthermore, the initial plan would include primarily the teachings of Kundalini And hatha yoga, as taught by the foundation we have chosen to work with. 
With more funding, we would like to include both Sadhguru's Isha yoga teachings As well as the teachings of Flow State Institute to create a more diverse Research initiative with broader understanding of which practices may be most Beneficial for the children to be taught. 
Some of the teaching may be via digital video based formats, And other teachings may be live in person classes administered by Live teachers. Based on our funding and costs involved, we would like to See both live and video based teachings in the classrooms moving Forward after the research, as part of a long term Educational strategy for all children. 
Children can learn anything we take the time to teach them. 
They are sponges and often find yoga and meditation fun and Enjoyable when presented with these options in schools or as Extracurricular activities. 
We are excited by the potential for what this initiative can and will Do for the future of humanity, as yoga has been proven to help Improve human well being in enormous capacities across the board. 
If you feel inspired by this initiative, you may get involved in one of several ways:

Sat Bir Singh Khalsa is a researcher in the field of body mind medicine, specializing in yoga therapy. Originally from Toronto, he earned his Ph.D. at the University of Toronto, where he also began his practice of Kundalini Yoga under the tutelage of Yogi Bhajan. He is (since 2006) an Assistant Professor of Medicine at Harvard Medical School and an Associate Neuroscientist (since 1998) in the Division of Sleep and Circadian Disorders, at the Departments of Medicine and Neurology, Brigham and Women's Hospital, in Boston Massachusetts. Since 2007, Sat Bir Singh Khalsa has served as the Director of Research at both the Kripalu Center for Yoga and Health in Massachusetts and the Kundalini Research Institute in New Mexico.
Julie K. Staples, Ph.D. is the Research Director at the Center for Mind-Body Medicine and an Adjunct Assistant Professor at Georgetown University. She has conducted research in mind-body medicine for traumatized populations worldwide for over 20 years. She is the author of the yoga chapter in the medical school textbook Fundamentals of Complementary and Alternative Medicine. Her self-help book Reclaiming Life after Trauma teaches Kundalini yoga and cognitive behavioral therapy tools to heal trauma symptoms. She is a faculty member of the International Kundalini Yoga Therapy Professional Training program. She currently runs Integrative Trauma Recovery Program intensive retreats and teaches online courses for yoga teachers, yoga therapists, and health professionals on the science of yoga.
Thank you for your time and interest.
Together we can create a brighter world and future!​
Founder of Flow State Institute
FlowState.Yoga
Dashama.org
Have questions? Use the form below to send us a message.