Description

What's Included at Our flow state Costa Rica Retreats
10 days at mansion resort
Learn Flow State Yoga fusing together: Vinyasa Flow, Kundalini, Qi Gong, Martial Arts, Dance, Yin Yoga & Joy
Private or Shared Room Accommodations at Mansion Resort Costa Rica
Daily yoga & meditation classes & workshops to learn vinyasa flow yoga, kundalini kriyas, mantras, breath and meditations
Workshops for healing, transforming & creating the life of your dreams
Positive Psychology workshops for happiness & Bliss
Create / Envision the Life of Your Dreams
Sound healing workshops (crystal singing bowls & mantras)
Rebirthing/ Holotropic breath workshops to release blocked energy
Vinyasa, Yin, Acro, Thai Yoga, Anatomy, Hand on Adjustments, Philosophy, Mantras & Kundalini Yoga
Miracle Morning Meditation Ritual Daily
Daily Gratitude Practice to Upgrade Your Life
Organic vegan & non vegan meal options
3 organic vegan meals per day


With Flow State Yoga, You Heal Yourself & Others While Creating Life Beyond Your Wildest Dreams
At Flow State Yoga we give you, not just as the exercise, but as a lifestyle and path of healing, transformation and conscious human evolution…

WITH Flow State Yoga, you get the most immersive, interactive & transformative retreat experience.
Hi, I'm Dashama,
Founder of Flow State Yoga Institute.
There was a time when I was completely depressed, lost and felt no purpose to my life. I was guided to a yoga teacher training in 2005 that completely awakened my heart & brought me back to my soul. For the first time I felt complete inner peace, my broken heart was healing & I felt the purpose-driven inspiration to share this incredible energy medicine with as many people as I could.
I launched the first online yoga challenge on youtube in 2008 which impacted millions of people. So many people contacted me who were in need of healing, I felt inspired to share this powerful path and healing with as many people as I could. I soon realized I could not do this alone, so in 2011 I founded Flow State Yoga Institute to meet the massive demand for this powerful healing path.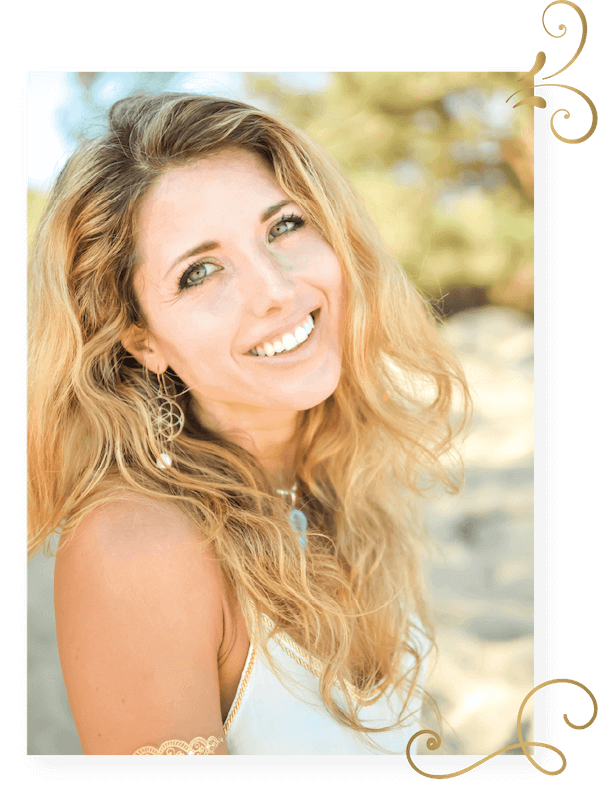 Globally known as "Activation Vibration" Heather is a multi dimensional goddess, & wisdom teacher, channeling galactic messages from various light beings into her music and loving transmissions of various forms. She is the co founder of Sacred Sisters, leading & certifying the facilitation of goddess ceremonies, tantric divine feminine embodiment, light body ascension and nourishment & movement practices incorporating Qi Gong, Martial Arts, Dance & Yoga. Her light language music and her affirmations audio tracks can be found on Youtube, Spotify & iTunes. She leads sacred ceremonies, tantra embodiment & ascension workshops for healing the inner child & aligning with your highest self workshops in the Flow State Yoga Teacher Training online & at our live training Retreats in Costa Rica. Connect with Heather on IG & Youtube @activationvibration

"What I found here is way beyond the expectations that I had. The energy is so amazing. I am really grateful to each and every moment. I've learned much more than I thought "
"This is actually my second year coming. I've grown so much the second time the first time was a great way for me to let go a lot of things and this time I feel like I really dope deep into my own practice my spirituality I came here, I conquered. I'm now stronger than ever. "
"The yoga teachers training program, 300 hour has been completely transformational for me. You go through the transformational change just being in this place with these people. I just i can't get enough of the energy so it is something you definitely need to look into."
"I jumped into this program not knowing much about it, and it really changed me from the inside out. I know now how to be happy. It's something I've never felt before and I know how to live for myself and care for others at the same time. It's really a beautiful program."
Join Us in Costa Rica for a Life Changing Flow State Retreat

Each order is processed through a secure, 256-bit encrypted payment processing gateway to ensure your privacy.